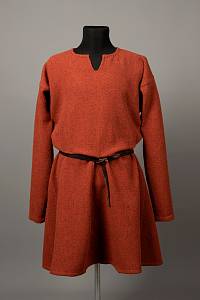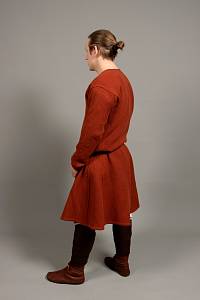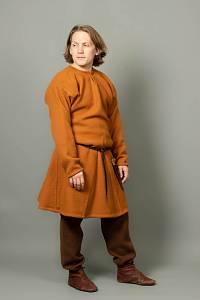 Tunic with four gores
A simple tunic with four gores. A similar cut with gores is present among Norwegian tunics from Skjoldehamn and is verified by multiple pictorial sources from the Viking age.
The item's cost may differ depending on the selected fabric. This item is made to order by individual measurements. You can confirm the tailoring time at our online store administration.
After finishing your order, a special form where you can fill in all the necessary measurements will be sent to the email address you specified.
Detailed description of the product
The last photo shows the chosen color (fabric). Other photos show the model
Color